by Ryan D. Fong
University of California, Davis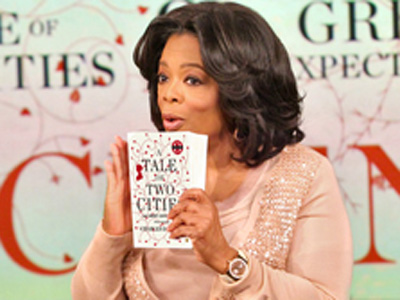 For many years now, at the beginning of the Dickens Universe conference held each year at UC Santa Cruz, eminent Victorian scholar and Universe director John O. Jordan affectionately introduces the weeklong proceedings by asserting that "Charles Dickens is the train station through which all things in the nineteenth century pass." Indeed, it is difficult, if not impossible, to think of any Victorian topic not represented or considered in Dickens' novels and other prose. From the London street scenes in Sketches by Boz to the dark and dreary Docklands in Our Mutual Friend, his work provides a simultaneously wide-ranging and piercing view of the diverse world in which he lived. More broadly though, Jordan's comments signal how the word "Dickens" operates in both popular and scholarly discourse as convenient shorthand for the nineteenth century itself.1 In this way, to talk of Dickens and of the "Dickensian" refers to more than just a man or author, or even to a set of novels, but to all of the complex and contradictory aspects of Victorian life and our ways of perceiving and talking about them—the era's comic amusements and frivolities, its tragic squalor and poverty, and everything in between.
As controversial—or perhaps even distasteful—as some might consider the comparison, Oprah Winfrey is probably the closest we get to a figure of Dickens' proportions in the late-twentieth and early twenty-first centuries, in terms of the scope and reach of her vision and influence. This is not to say that Dickens' novels and Winfrey's talk show are aesthetically similar, but rather to point out how both have served as the bellwethers and indices for the cultural debates and social patterns that typify their respective times. And as this past week's intense interest in her final episodes attests, to talk of "Oprah" is not just to talk about a woman or a show, but about a range of contemporary issues and topics that her name conveniently encapsulates and crystallizes. When Winfrey selected Great Expectations and A Tale of Two Cities as the last novels in her wildly popular "Oprah's Book Club" this past December, she not only brought Dickens and the Victorian age into her already vast purview, she also created a nexus that joined the Great Inimitable's long shadow of influence with her own.
The juxtaposition of these two cultural titans was not an inevitable one. Despite proclamations that the Book Club would focus on "the classics" after a one-year hiatus in 2002, Winfrey's selections in the intervening years had a decidedly contemporary bent.2 In fact, only one other book from the seventy that she selected in the Book Club's tenure was published before 1900: Leo Tolstoy's Anna Karenina. Furthermore, as she "shamefully" confessed during her announcement on the show, the selections would also mark the first time that she had read any of Dickens' work. Claiming that she had "always wanted to read Dickens over the holidays"—presumably because of the ubiquitous presence of A Christmas Carol during that time—Winfrey sought to expand her literary horizons alongside her Book Club's over two million members, and remedy a perceived gap in the education she received as a "deprived Negro child" in Mississippi, where she had little to no exposure to the literary canon.
Although the subsequent discussion of the novels did not take place on an aired show, Winfrey did record a February webcast and chose novelist Jane Smiley, who authored a biography of Dickens for the "Penguin Lives" series, to be her guide and resident expert.3 Despite Winfrey's overstated claim that Smiley "knows more than anyone about [Charles Dickens]," the author of A Thousand Acres served as a knowledgeable and amiable ambassador for the two novels and for the nineteenth century more generally in her interactions with the host and the show's audience members. Clearly conversant in Dickens' fiction and the details of his life—as one would expect of any biographer—Smiley provided valuable context for the novels with a remarkable approachability. In so doing, she offered a way for Winfrey and her largely lay audience to deepen their experience of the texts and to push beyond the Book Club's typical reading method of emphasizing personal affect and subjective feeling.
Throughout the episode, Winfrey guided the discussion with questions, but Smiley provided most of the episode's content, with the topics predictably covering the aspects of Dickens' life and texts that most compelled the author in her biographical account. Proudly wearing the novelist badge on her sleeve, Smiley talked about Dickens' writing in terms of method and craft, making reference to his night walks, to his acute ear for dialogue, and to the particular fascination of his texts in revealing how "his mind works, as he moves from sentence to sentence." For Winfrey, these writerly credentials allowed her to treat Smiley as a kind of proxy-author, as she jokingly bemoaned the fact that Dickens was not available for the interview. And as Winfrey and her audience members asked questions about Dickens' intentions—his polarizing female characters were of particular concern to the mostly female audience—Smiley offered what she could, but often fell back to taking about her own experiences as a writer.
Within this same vein of interest, large portions of the conversation also focused, unsurprisingly, on the interplay the novels, their characters and figures from Dickens' own life. Smiley's moves in these instances were sometimes heavy handed—such as in her flat assertion that Lucy was a fictionalized Ellen Ternan—but other examples allowed her to offer some of her most complex insights. Indeed, her most interesting point came when she considered Pip and Madame Defarge as two contrasting explorations of what can happen to an abused child in the Dickensian landscape—an exploration that she contended was shaped by Dickens' traumatic experiences in the blacking factory. And though this assertion still resorted to an essentially biographical reading of the two texts, Smiley productively used it as a point of entry for thinking more broadly about the relations between a character's psychology and the wider social context. Significantly too, it was in these aspects of the discussion where Smiley most subtly alluded to the similarities between Dickens and her host and to their common experiences of childhood pain. Furthermore, by calling attention to Dickens' status as one of the first global celebrities and by outlining his rise to that position of fame from his less than auspicious familial roots, Smiley drew clear, if unstated, parallels between the author's history and Winfrey's.
What was perhaps most striking about the unfolding conversation, however, were not the nodes of explicit or subtle biographical connection. Instead, the discussion was most fascinating in the way that it avoided any direct consideration of how the two novels might complicate the aspirational ideology and the rags-to-riches story that Dickens' and Winfrey's biographies have come to so powerfully represent.4 Indeed, Great Expectations offers a withering critique of the desire for upward mobility and self-determination that Winfrey's show so forcefully advocates. Indeed, when Winfrey announced her selection of the novels, she justified her choice with the emphatic statement that "it is the best of times, readers"—a statement that tellingly omits the second half of that famous opening line. Thus, by choosing two novels from Dickens' late career—in which his work became increasingly dark and pessimistic—Winfrey unintentionally offered an ironic critique of the kinds of myths generated by the construction of her own life-story and its similarities to Dickens'.
Aside from the discussion with Smiley, Winfrey offered a set of introductory materials to the two novels on her website. In a small set of pages that included brief plot synopses and character lists, the materials did little to enrich the reading experience and thus were a profound missed opportunity. When Winfrey selected three Faulkner novels for her Book Club in the summer 2005, she provided essays from noted scholars in the field that helped readers understand Faulkner's aesthetic innovations and social contexts. As a tool that wonderfully bridged scholarly and lay approaches to reading, these pages equipped readers from outside the academy with the tools needed to rigorously engage with the text. Certainly, Faulkner's difficulty offers clearer impediments for readers than those offered by Dickens' more readable prose; however, the lack of a similarly deep and thorough apparatus for A Tale of Two Cities and Great Expectations was disappointing nonetheless. Within the taped episode, this lack of attention to historical and literary detail was on clearest display with the rather bizarre cameo of the Les Miserables cast in the studio audience. While there are connections between Victor Hugo's novel and A Tale of Two Cities, their important differences were completely ignored, and thus the show failed to give an even slightly nuanced representation of the nineteenth century.
As such, the fact that Smiley mentioned the Dickens Universe conference at the end of the webcast was a great consolation. As Smiley stated, this year's Dickens Universe will feature Great Expectations, and offers the kind of opportunities for bringing academic and lay readers to quite literal conversation in a way that Winfrey's show and website unfortunately did not allow. In this respect, though "Oprah" might be the train station all things in our contemporary age—including, now, Charles Dickens—this particular passenger hopes that all of the newly-minted and long-standing Dickens enthusiasts in her audience will find their way to UC Santa Cruz and to the Dickens Project, the terminus through which all things Dickens most productively pass.
Notes:
1. For more on Dickens' reception in contemporary contexts, see: Robson; Gillooly and David; and Clayton.
2. For more on Oprah's Book Club and "the classics," see Rooney. For more on Oprah's Book Club generally, see Farr; and Farr and Harker.
3. For those that find the pairing of Winfrey and Dickens an unexpected one, I invite you to consider the three other Penguin Lives titles: George Herbert Walker Bush, Robert E. Lee and Joseph Smith.
4. For another perspective on Winfrey's choice of these particular novels, see Sutherland.
Works cited:
Clayton, Jay. Charles Dickens in Cyberspace: The Afterlife of the Nineteenth Century in Postmodern Culture. Oxford: Oxford University Press, 2003.
Farr, Cecilia Konchar. Reading Oprah: How Oprah's Book Club Changed the Way American Reads. Albany: SUNY Press, 2005.
Farr, Cecilia Konchar and Jaime Harker, eds. The Oprah Affect: Critical Essays on Oprah's Book Club. Albany: SUNY Press, 2008.
Gillooly, Eileen and Deirdre David, eds. Contemporary Dickens. Columbus: Ohio State UP, 2009.
Robson, Catherine. "Historicizing Dickens." Palgrave Advances in Dickens Studies. Eds. John Bowen and Robert L. Patten. Basingstoke: Palgrave Macmillan, 2006. 234-54.
Rooney, Kathleen. Reading With Oprah: The Book Club that Changed America. Fayetteville: University of Arkansas Press, 2005.
Sutherland, John. "For Oprah, the Best and Worst of Dickens." Wall Street Journal. 11 Dec. 2010. Web. 29 May 2011.